about
who is annie?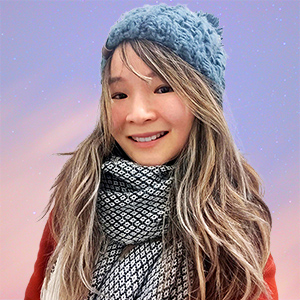 A curiosity-driven Front-End Developer with design chops.
I'm passionate about bringing both the technical and visual aspects of digital products to life. I care deeply about the user experience, beautiful pixels and writing clean accessible code that's readable by humans. And as a follower of John Maeda's laws of simplicity, I agree that less is more.
I have a BA in Multimedia Design from Curtin University, Australia, a Certificate of Web Development Immersive from Juno College (Formerly HackerYou), Canada (and an Advanced Scuba Diving License from PADI, Philippines!)
I'm happiest when I'm creating, learning, exploring and thinking about how to make things better and solve problems. At the moment, I'm working on solutions to make the designer/developer/cilent feedback process easier. Feel this? Check us out at usePastel.com and give us a spin! While I'm not available for any freelance work, feel free to reach out and say hello!
skills & tools
my toolbox & things i can do
The skills, tools and technologies I use to bring your products to life:
Currently working on:
Improving my skills in, and understanding of vanilla JavaScript and React. Also, having fun with #100DaysOfCode building & animating things via CSS. Follow my journey here.
work
a selection of stuff i've built
testimonials
nice things people have said
contact
get in touch
Dropping a line to say g'day, ask for my resume or see if we can build something amazing together? I'd love to hear from you!
Fill in your info in the form below and I look forward to hearing from you!